Best Roofing Services
Committed to providing you with a wide range of services.
Roof Replacement
Add value to your property and potentially save you money in the long run by reducing maintenance costs and preventing further damage to your home.
Roof Repair
Prevent further deterioration and extend the life of your roof. Also, address issues before they become more extensive and require a full roof replacement.
Insurance Claims
Have storm or hurricane damage to your roof, Insurance can cover the cost of repairs or replacement, helping to alleviate the financial burden of such an unexpected expense.
Roof Inspections
Help identify potential issues before they become major problems, roof inspections can help ensure the safety of the home's occupants by identifying any structural or safety hazards.
Roof Overs
A cost-effective way to extend the life of an aging roof without the need for a full replacement.
New Construction
Customize your roof to your specific needs and preferences, ensuring a perfect fit for your home.
Residential Roofing
We offer a comprehensive range of roofing services to meet the diverse needs of our customers. Whether you need a new roof installation, a roof replacement, or a minor repair, our experienced and certified professionals are equipped to deliver exceptional results.
Shingle Roofs
Metal Roofs
Tile Roofs
Flat Roofs
Roof Inspections
Commercial roofs
Commercial Roofing
We also offer thorough roof inspections and insurance claim services to help you identify potential issues early and maximize your insurance coverage. Our roofing services are not limited to residential clients, as we specialize in providing efficient and durable solutions for commercial roofs as well.
With a commitment to using high-quality materials and superior craftsmanship, we strive to exceed our client's expectations and provide them with peace of mind knowing that their roofs are in good hands.
Further Your Knowledge
Get answers to your roofing questions!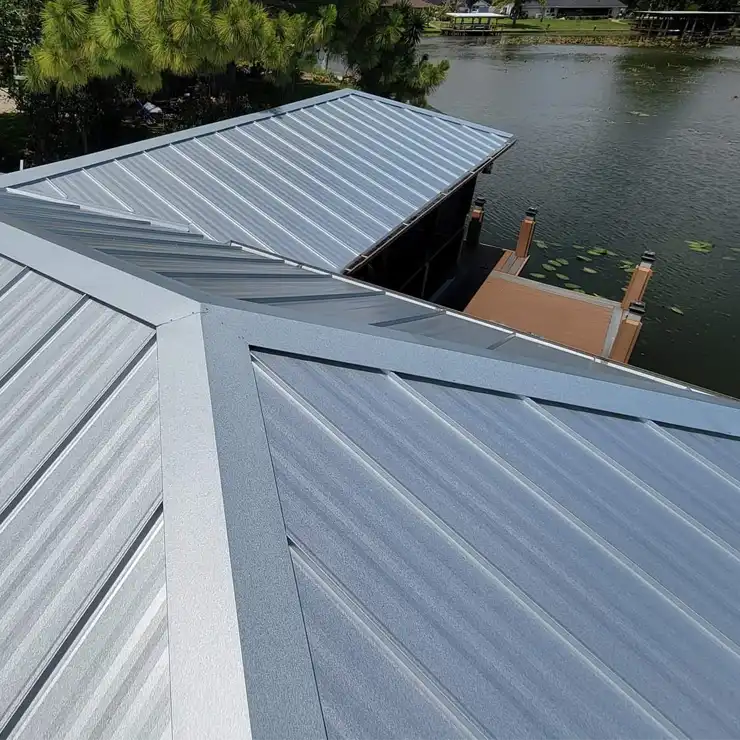 Roofing Material Types
We offer a wide range of roofing materials, including asphalt shingle, metal, tile, and insulated roofing. Our experienced team will help you choose the right one for your project, taking into account your unique needs and preferences. You can trust us to provide the best materials and service for your roofing needs.
Frequent Ask Questions
Common roof questions may include topics such as the lifespan of your roof, signs of damage, maintenance requirements, and the cost of repairs or replacements. It is important for homeowners to educate themselves on these topics in order to properly care for their roofs and avoid costly issues in the future.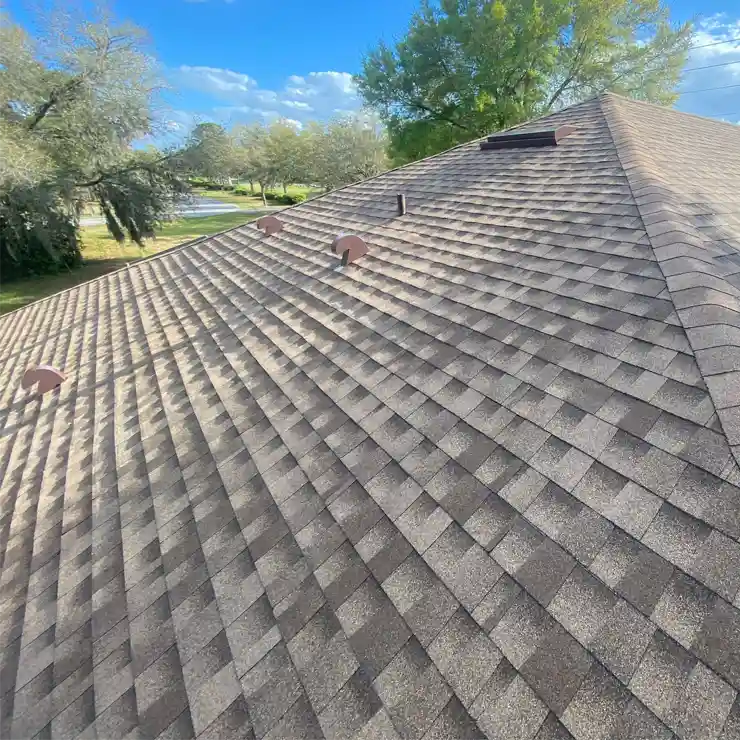 Complimentary roof inspection at your convenience
Proudly serving The Villages, Leesburg, Eustis & Central Florida.