We are the top choice for Residential restoration roofing!
We specialize in helping rebuild communities throughout the U.S. after hail & wind storms. When you get your roof certified by our roofing professionals our Offer for Construction Services / Contingency Contract can be used in the event you need to deal with your insurance company.
Get Free Quote
Get a FREE roof certification Today!
Professional & Licenced Residential Roofing contractors
Pro Speciality Services has been operating for 50+ years and has completed over 1,000+ roofing projects. If your residential roof has been damaged by hail, wind, rain, or water, it's important to get a FREE Roof Certification. Not only this, but you'll want to do this as soon as possible to safeguard against damage to your home's interior.
Damage to your roof usually isn't visible from the ground! When you schedule your Free Roof Certification, one of our roofing professionals will come to your residence and a ROOF CERTIFICATION and Offer for Construction Services / Contingency Contract that you can use in the event you need to deal with your insurance company.
Why Choose us For Your
Residential Roofing Needs?
Nobody looks forward to the day you need to re-roof or repair the roof of your home.
You may have major questions… Such as, "Is there damage to my roof?", "Can my roof be repaired or does it need to be replaced?", or "Can I use your roof certification and offer construction services/contingency contract in case I have to deal with my insurance company?"
We are here to help you help yourself expedite that process starting with a Free Roof Certification. If we find that your roof needs to be replaced due to storm damage, our roof certification and offer for construction services/contingency contracts can be used in case you have to deal with your insurance company.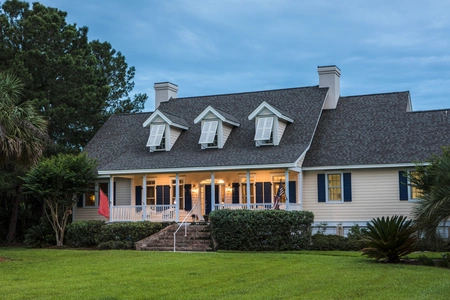 Do You Need Residential Roofing Services
With over 50+ years' experience, we know every kind of roof and roof material, including asphalt & asphalt fiberglass shingles, composite, metal or rubber roofing, and every type of pitched roofing and flat roofs. Making the right choice among roofing companies is every bit as crucial as making sure quality materials are used for your roofing services.
Roof Repair
Mold can spread throughout the home's structure, to the HVAC system, and then to the rest of the house through the vents where it can invade carpets, furniture, and even clothing. Mold is difficult to get rid of, and it is rather costly.
Roof Replacement
A damaged roof can cause the structural integrity of your building to become compromised by water intrusion. This can turn into even more expensive repairs to replace the wood framing of the building.